Ways to Get Involved
Bold Grace has an ongoing need for volunteers who are skilled at editing, proofing, video editing, graphics, administration, and social media. We always need people who are committed to praying regularly for us. We also often have need for Bible teachers, evangelists, preachers, and counselors. Please contact us if you would like to get involved in any of these ways.
Bold Grace is always looking for hard-working volunteers. We especially want our volunteers to do the things that they enjoy doing and have skill in doing. For that reason, while we always have some specific needs, we are also happy to hear from you about how you'd like to get involved if it doesn't fit this list.
If you are a writer, we are taking submissions for articles for the website and for our e-newsletter, Things Above.
If you are a church planter and would like information about being associate with the Bold Grace Church Planting Initiative, please contact us.
Lastly, our financial supporters are absolutely essential for helping us do the work of ministry. If you are blessed by Bold Grace and would like to help us bless others, please prayerfully consider partnering with us by making a recurring gift of $25, $50, or any other amount. All of our partners receive the Bold Grace Insider quarterly which keeps our donors up to speed on what is going on with Bold Grace.
One time gifts can be made through using this button:
To make a recurring monthly donation, please use the form below. You will need to have a PayPal account, but you can sign up for one for free.

Please give us a call at 214-450-7706 if you have any questions.
Thank you so much to all of our volunteers, prayer warriors, and financial supporters! You are an essential part of our ministry and we thank God for you.

Warmly,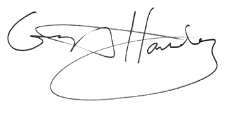 Grant Hawley
Bold Grace Director