By Paul Miles
Then I saw a great white throne and him who was seated on it. From his presence earth and sky fled away, and no place was found for them. (Rev 20:11)
For we must all appear before the judgment seat of Christ, so that each one may receive what is due for what he has done in the body, whether good or evil. (2 Cor 5:10)
There has been some confusion over the Great White Throne Judgment and Judgment Seat of Christ. These are two distinct judgments, but theologians often combined them into one. There are a few reasons we can know that they are separate events, and this series will explore three big differences: the furniture,
the attendees
, and the criteria. Today, we'll be looking at the furniture.
The Greek word translated "throne" is
thronos
and the Greek word translated "Judgment Seat" is
bema
. The English word for "throne" actually comes from Greek, so the problem lies in the translation of the Greek word,
bema
. It's often translated ?judgment seat,? in 2 Cor 5:10, so it is often confused with the throne seat in Rev 20:11. A
bema
is literally a "platform," but can actually be used for a variety of purposes. Aristotle uses the word,
bema
, to describe the platform where a ruler speaks.
1
Someone can use a
bema
as a ?high pulpit to be heard the farther off.?
2
A
bema
can even be stand for bow hunting.
3
Context usually helps the reader understand what the
bema
is being used for (if it is for bow hunting, then it probably is not for making loud announcements!). In 2 Cor 5, Paul is talking about a judgment, but the word,
bema
, where the Judge will sit does not conjure up the same image as a Great White Throne.
The
bema
in the
Latin Vulgate
translation is noteworthy for the impact it could have had on early Christian thought. The Latin word,
tribunal
, is a seat where a Roman judge sits as he judges. If a Greek author is describing a Roman court, an adequate Greek word for
tribunal
is
bema
. He certainly wouldn't call a
tribunal
a
thronos
, because that's where kings sit, not judges. In Acts 25, Luke is describing a Roman court preceding and uses
bema
three times (Acts 25:6, 10, 17), which the English Standard Version appropriately translates as ?tribunal.? When Latin speaking St. Jerome sees
bema
in Acts 25, he also appropriately translates ?
tribunal
,? (and yet again in John 19:13) because that is the exact piece of furniture that Luke was talking about. In Acts 18:12, Luke describes a judgment before a Greek court in which Paul appears before a
bema
. This time, it is a different court system, but using a reasonable dynamic translation, Jerome calls this
bema
a
tribunal
, which is more culturally relevant to his Latin speaking audience.
We see that the word,
bema
isn't always used for judgment, but even in the instances where it is talking about judgment, it doesn't always mean a court of law. When there is a judgment to determine the victor in sporting events such as the famous Isthmian games, the judgment could take place on a little
bema
. In fact, since
bema
is literally a platform, we could say that the modern day Olympics carry on the tradition of having the gold, silver, and bronze medalists stand on
bemas
when they receive their reward. Paul liked to compare the victorious Christian life to sports:
Do you not know that those who run in a race all run, but one receives the prize? Run in such a way that you may obtain it. And everyone who competes for the prize is temperate in all things. Now they do it to obtain a perishable crown, but we for an imperishable crown. (1 Cor 9:24-25)
And also if anyone competes in athletics, he is not crowned unless he competes according to the rules. (2 Tim 2:5)
Both of these passages involve rewards for competing well, and as with 2 Cor 5:10, there is a reward awaiting those who do well. The
Bema
of Christ is not akin to the judicial judgment before a Great White Throne that will cast people into condemnation, but rather, Paul likens it to the judgment at games where people are rewarded.
Here are some graphics that might help you out:
This is a
bema
. It's the platform for an award ceremony at the 1936 Olypmics in Berlin.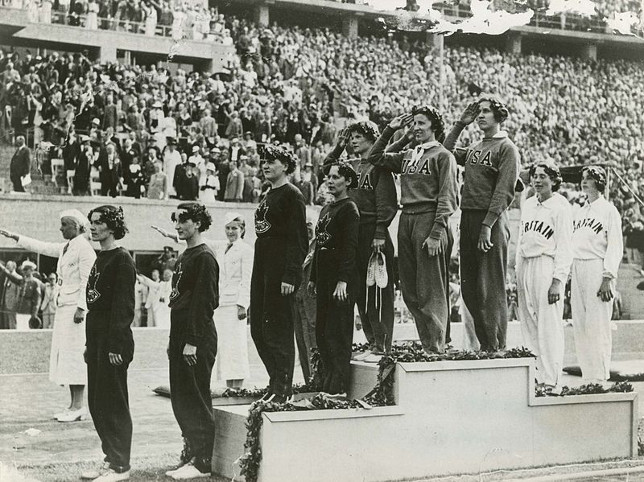 Notice that the 'Mericans have come in first...
This is a
thronos
.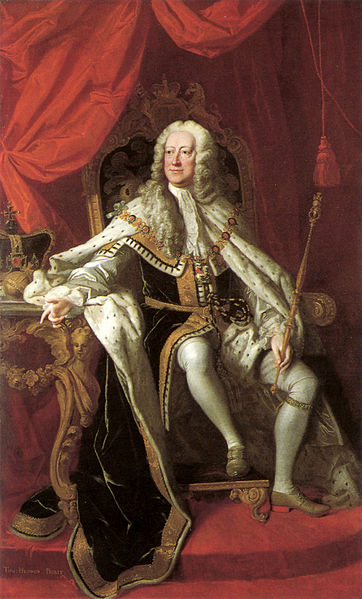 It's neither great nor white, but you get the idea.
1
Aristotle,
Athenian Constitution
28.3,
Greek
,
English
.
2
Thucydides,
History of the Peloponnesian War
2.34,
Greek
,
English
.
3
Strabo,
Geography
15.1.55,
Greek
,
English
.